1. keep your skin and moles checked
Every summer your skin-prep routine should start with a mole check.
Australians have one of the highest rates of skin cancerin the world, which makes having an annual skin check undeniably an imperative element of any summer-ready routine.
At me clinic we check, identify and remove any suspect moles and send them for analysis. After a mole is removed, you'll need to apply an ointment and cover it for a short time, to aid the healing process. Mole removal treatment is quick, painless and can be performed as a simple walk-in walk-out procedure.
2. watch your sun exposure
Moderate sun exposure is beneficial for a healthy metabolism as it promotes the production of Vitamin D, an essential hormone needed for strong bones, muscles and good overall health.
However, over-exposure to Ultraviolet (UV) could be harmful and radiation can result in sunburn, eye damage, photosensitivity, premature ageing and potentially fatal skin cancer.
Regularly applying a broad-spectrum sunscreen (SPF 50) is the most important step to protecting your skin from the damaging UV radiation. It is strongest during the summer months. Not only is UV radiation the main cause of skin cancer, but it is also responsible for premature skin ageing.
3. adjusting your skincare routine over summer
The heat and ensuing perspiration are a recipe for skin irritation in summer, and so it becomes a necessity to adapt and taylor your skincare products for more hydrating serums and lightweight moisturisers.
Just as you wouldn't wear winter clothes in summer, you might want to adjust your skincare products going into the summer season.
In winter you'll be more likely to use a hydrating moisturiser to counterbalance the drying effect caused by the cold and dry air central heating. You may now want to change to a more thorough foaming cleanser and more light-weight moisturiser.
Tretinoin (Vitamin A) Retinol Cream
If we were to recommend one single cosmeceutical skincare product that will best prepare your skin for summer, it would undoubtedly be a Vitamin A cream.
Most revered for its collagen-building, wrinkle-fighting properties, Tretinoin (the acid form of Vitamin A) stimulates the skin to rapidly regenerate producing more youthful, refreshed and revitalised skin. It also works to fade age spots and reduce the effects of sun damage, while also protecting the skin from further damage caused by ultraviolet (UV) radiation.
With the added benefit of unclogging blocked pores and treating problem acne, a retinol cream can minimise the impacts of sun exposure while producing all-round more beautiful, blemish-free skin.
4. switch for lightweight mineral makeup
Mineral make-up soothes sensitive skin and is recommended as it contains clear ingredients compared to conventional makeup that usually contains chemicals, oils and other additives that can either irritate sensitive skin or cause unnecessary breakouts.
Mineral makeup is free of irritants, making it a great choice for people with sensitivity as it allows your skin to breathe and doesn't clog your pores with a heavy layer of chemicals and artificial colours, perfumes, or preservatives.
Visible Effects concealer trio – $49.00
Before applying your foundation, we recommend using 'Visible Effects Concealer Trio' to cover imperfections and blemishes or as a touch base for your makeup throughout the day.
This product contains 3 color ranges: apricot concealer and beige concealers are ideal for covering those darkened areas under the eyes. Whereas green concealer is ideal for covering areas of high redness in the skin.
This lightweight concealer retailed at $49, corrects imperfections and blemishes without aggravating your skin even more.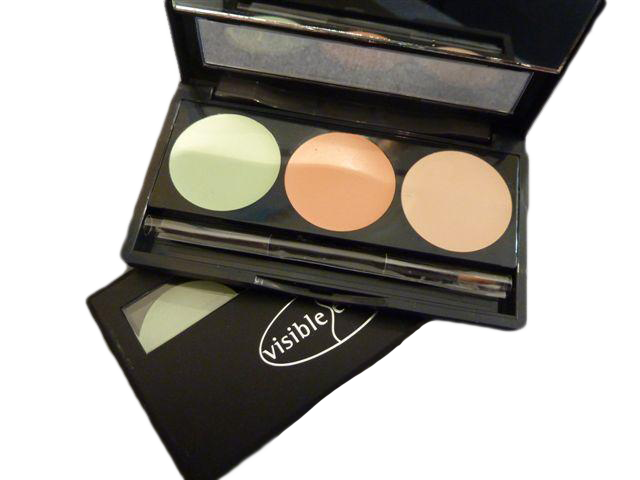 Colorescience Sunforgettable Brush-on Sunscreen SPF 30 – $85.77
This award winning mineral foundation offers a 2-in-1 mineral sunscreen and finishing powder that can be worn alone or over makeup. This broad spectrum SPF 30 mineral powder glides onto the skin with crease-free, mess-free results; ideal for makeup touch-ups on-the-go.
Suitable for all skin types, This lightweight mineral powder can be your daily mineral powder that keeps your skin protected from the sun's damaging UVA/UVB rays. Water-resistant for 80 minutes, this product also has an incredible oil control.
Feel free to apply more or less mineral powder to vary the coverage.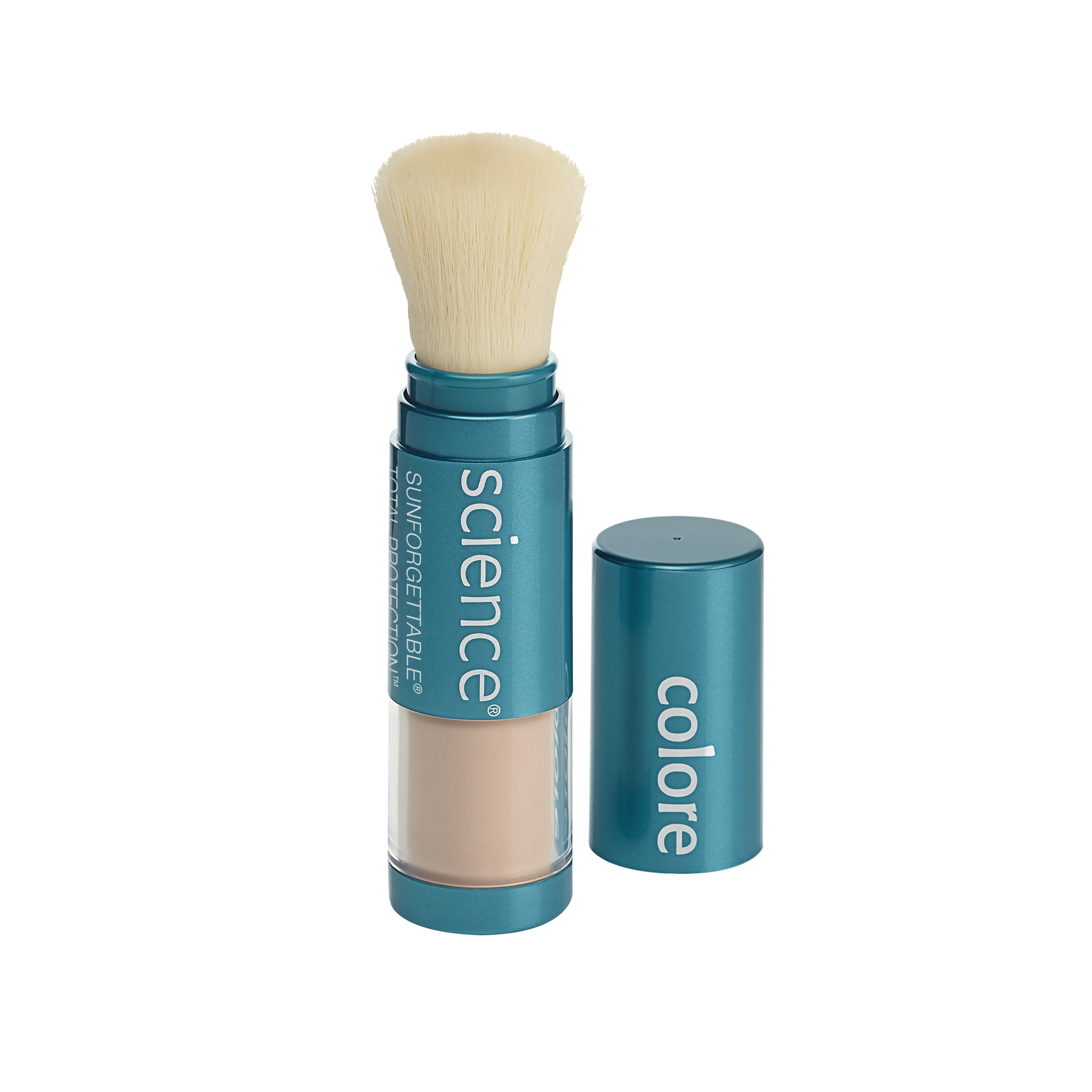 Even Up 30ml from Color Science $189.00
As an alternative to mineral powder, Even Up 30ml is an amazing BB cream from Color Science containing natural mineral ingredients combined with LUMIRA™ Skin Brightening Complex to instantly minimise uneven skin tone and correct stubborn hyperpigmentation and sun damage over time.
This mineral sunscreen diffuses and corrects the appearance of hyperpigmentation whilst smoothing and unifying the skin tone. Perfect to use as a primer, Even Up keeps your skin moisturised, healthy and protected.

5. adopt a healthy diet
Beauty starts from within, following a healthy diet is the core principle to keep your skin hydrated, moisturised, allowing essential nutrients for your cells to combat free radicals and therefore interrupting the skin-damage.
If you're not sure where to start, here are our best skin-supporting nutrition tips:
Water:Not only is water essential to maintaining cell function throughout the entire body, but drinking enough water each day will also help eliminate by-products of the body's metabolism and ensure your skin stays healthy and hydrated. Aim to drink at least 8 glasses every day.
Green tea:Green tea is chock full of phytochemicals, chemical compounds that occur naturally in plants and it's particularly high in one called epigallocatechin gallate (EGCG) which has been found to be protective against UV-induced skin damage.
Omega-3s (Fatty Acids):Healthy omega-3 fatty acids help maintain cell membranes, allowing water and nutrients in while keeping toxins out. They have been found to protect skin against sun damage and furthermore act as an anti-inflammatory, helping reduce acne and facial redness. Get your dose of omega-3s from oily fish including salmon, mackerel, cod, tuna (particularly the albacore and bluefin varieties), sardines, lake trout or Pacific oysters. Flaxseeds, walnuts, almonds, hazelnuts and omega-3 fortified eggs are also good sources of omega-3s.
Berries:Incorporate loads of berries (especially blueberries and strawberries) into your diet to give your antioxidant levels a boost. This will help your skin at a cellular level by combating free radicals (by-products that form when oxygen is used by the body), interrupting the skin-damage process.
Grains:Replace refined carbohydrates with whole grains which don't cause the blood sugar spikes that lead to the glycation (breaking down) of skin proteins which accelerate wrinkling.
Vitamin C:A required ingredient for the production of collagen, vitamin C also protects cells from free radical damage and may even enable the skin to combat oxidative damage and reverse wrinkles. Get your dose from foods including capsicum, oranges, strawberries, lemons, kiwi fruit and broccoli.
Vitamin E:Found in sunflower seeds, paprika, almonds, pine nuts, peanuts, dried apricots, cooked spinach, wheat germ, avocado and fortified cereals, vitamin E protects cell membranes and guards against UV radiation damage. Vitamin E may also work in combination with vitamin C to provide an extra boost of anti-ageing skin protection.
It's easy to survive the summer with Me Clinic
At me clinic, we can design a treatment solution to keep you looking your absolute best throughout summer and beyond. With over 35 years of Cosmetic Medicine experience, we'll help you create a personalised treatment plan to give your face, skin and body the attention and care it deserves.
Contact us to book your personal consultation with a Me Clinic aesthetician.