Cosmetic Tattooing Enhancements for Eyes
Techniques Available:
Perfectly applied eyeliner is fundamental in accentuating and enhancing the size, shape and colour of our eyes. An eyeliner or lash enhancement tattoo will give you perfectly applied, waterproof eyeliner 24/7. Great for women who also have make up allergies, sensitivities and have trouble seeing where to apply eyeliner each day. Semi permanent eyeliner removes that daily struggle entirely. Both top eyeliner treatments are performed with the eyes completely shut. Pressure is applied to stretch the eyelid so there is no loose skin and movement while the treatment is being performed. Minimal discomfort is experienced as a topical anaesthetic cream is applied prior to starting and continually reapplied throughout the treatment for your comfort.
Classic Eyeliner
Classic Eyeliner is placed above the lash line in your desired thickness and style. Shea will help determine the perfect shape and thickness to compliment your eyes to make sure you achieve the maximum eye enhancement.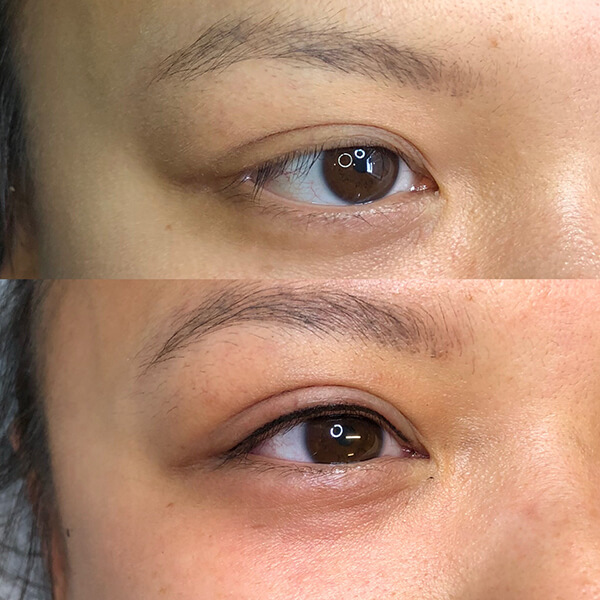 Lash Enhancement
A Lash Enhancement is a series of dots and shading that is done in-between the natural lashes. Also knows as " invisible eyeliner ". When the eyes are shut the tattoo isn't visible so it doesn't make the eyes appear smaller. The lash enhancement tattoo creates a thicker, fuller looking, black lash line. Teamed with a lash lift, it is the perfect undetectable eye enhancement that will completely frame and brighten your eye area.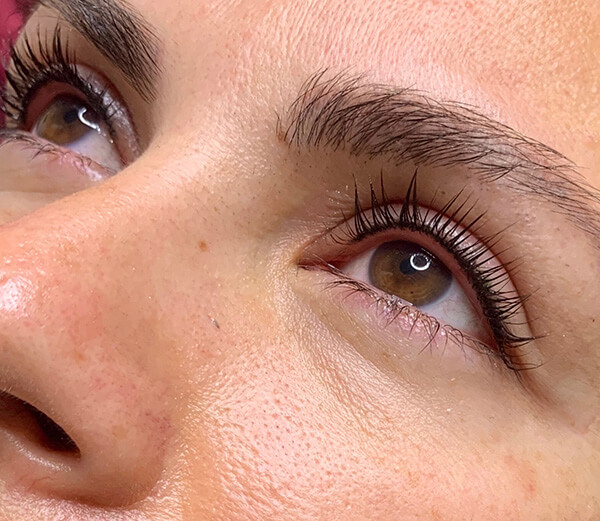 Bottom Eyeliner
Can be teamed to compliment any of the above treatments if the client desires. This is performed with the eyes open and normally only done 1/2 – 3/4 of the way across the bottom lid to compliment the eyes not enclose them entirely.
No matter what you desire one of the above treatments will be individually tailored to suite your own eyes and facial features for maximum enhancement.
Book your free consultation today with our Cosmetic Tattooist Shea.