The Ancient Greeks calculated many thousands of years ago that there was a mathematical equation to beauty. It is called the Golden Ratio and is represented as Phi.
Phidias the greatest and most famous ancient Greek sculptor and mathematician studied this and applied the Golden Ratio Phi to his sculptures and also the Parthenon one of the most perfect buildings ever constructed.
For over 2,500 years this mathematical calculation for beauty has been applied in all aspects of art and culture.
In the twenty first century, our Aesthetic Doctors and Nurses are well versed in the mathematics of beauty but are also intuitive and sensitive.
Have a look at how our aesthetic nurse, Mike has used this mathematical equation to create these beautiful lips.
BEFORE                          AFTER
Photos and treatment perfomed by Mike Clague.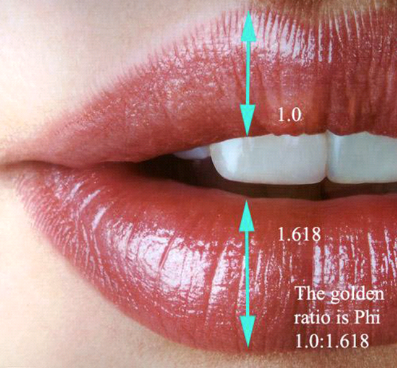 The Golden Ratio of Phi: 1.618 – demonstrating how beautiful lips are proportioned.