Do you want to slow down the effects ageing has on our appearance – maybe even look like you did a few years back?
Me clinic can help. In this months newsletter we discuss one of your options – Fraxel®
Fraxel® is a proven laser technology that can help reverse the visible effects of aging, naturally helping you look as young as you feel.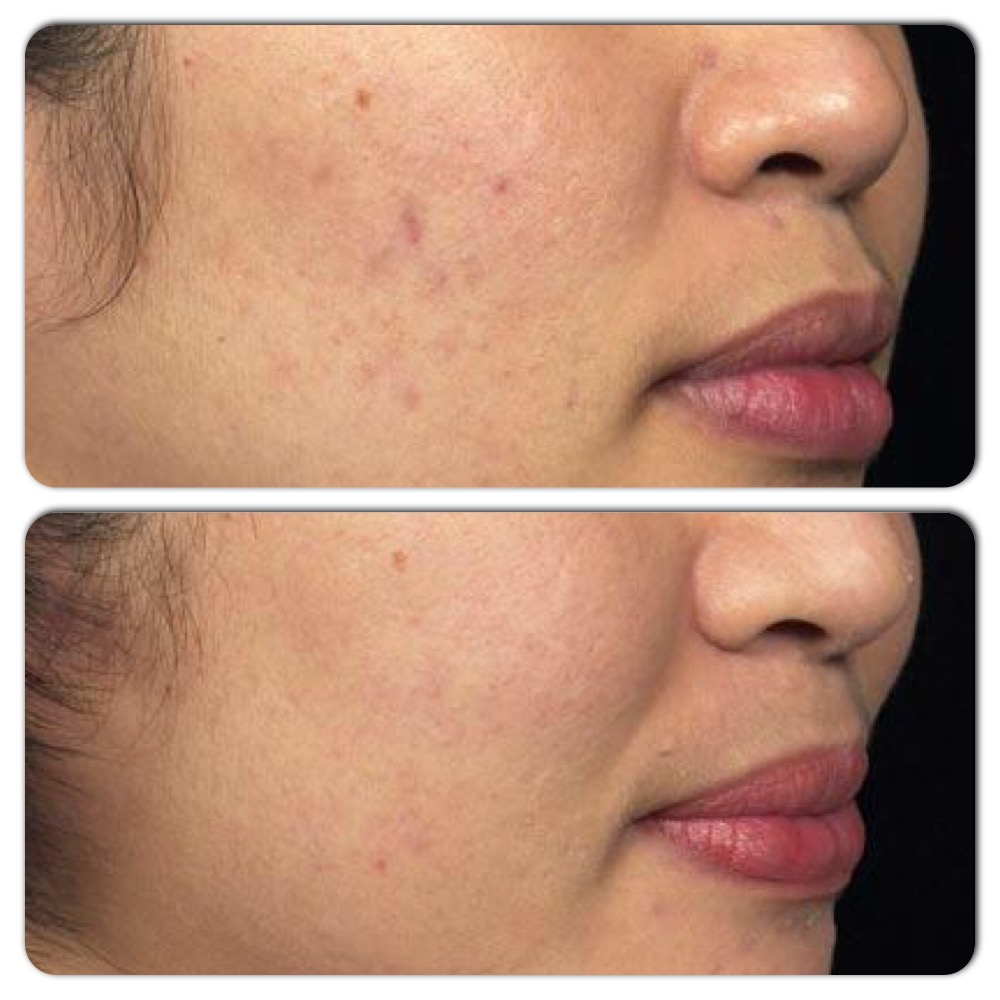 Before and After Photos are courtesy of Fraxel.com.au
What can Fraxel® treat?
Fine lines and wrinkles – like crow's feet and brow lines
Surface scarring – minimise effects of acne and other scarring
Pigmentation /sun damage – minimizing the appearance of age spots, freckles
We recommend you contact me clinic and organize a consultation with one of Fraxel® experts to discuss your suitability for this treatment.
Some of our therapist have been treating with fraxel for over 10 years.
How does Fraxel® work?
Fraxel® is the original fractional laser treatment.
The Fraxel® Laser produces thousands of tiny laser beams that are very fine but penetrate deeply into the dermis (skin). These tiny laser beams penetrate into this middle layer of skin; and stimulates your skin's natural collagen, rejuvenating skin cells below the surface to help smooth the creases and pockets that cause wrinkles and scars.
What happens during a fraxel treatment?
Firstly, we will apply a topical anesthetic gel to the area being treated this remains on the skin for an hour. This numbs the skin and makes the treatment more comfortable.
After this numbing time has passed we will commence treatment. The Fraxel® laser has a scanning hand piece that produces thousands of tiny laser beams that are very fine but penetrate deeply into the dermis (skin). Usually several passes are performed and the treatment time (laser time) of the area takes around 20 minutes.
There are two different wavelengths for the treatment of different skin concerns. Your Fraxel® expert will perform the correct wavelength based on your initial skin assessment and requirements.
The 1927nm wavelength is most commonly used for the treatment of skin pigmentation, sun damage, and improving skin quality, tone and texture.
The 1550nm wavelength is predominately used for the treatment of acne scarring, and any other forms of scarring along with anti-ageing.
What can I expect after the treatment?
After treatment you skin will feel warm and look very red (almost sunburnt). The intensity and duration of side effects depends on the level of the treatment.
For a few days after treatment you will have some redness and swelling, but if having a more aggressive treatment, these symptoms can persist for a little longer.
Around days three to five you may experience some shedding/peeling/flaking and the skin my also look bronze. This is all normal and may continue for up to a week…
Some interesting Fraxel® statistics courtesy of fraxel.com.au
In science and medicine, sometimes statistics can tell a bigger-picture story. Some impressive numbers:
Fraxel is available in more than80countries worldwide
Over2,500physicians offer Fraxel® treatments
Over800,000procedures have been performed
More than55peer-reviewed articles have been written
Over45 patents have been issued on unique fractional laser technology
Fraxel® received aesthetic clearance in November2003
Should you wish to discuss treatment further please contact me clinic on 1300 852 050 to book your consultation with one of our highly skilled practitioners.