Are you considering breast implant surgery? It's a great way to improve the appearance of your breasts and achieve your ideal size and shape. The Me Clinic's breast augmentation is done with Motiva implants as they allow for the ideal and natural shape of the breasts and reduce complications with recovery. Find out more about breast augmentation recovery below.
Enhancing your breast shape and size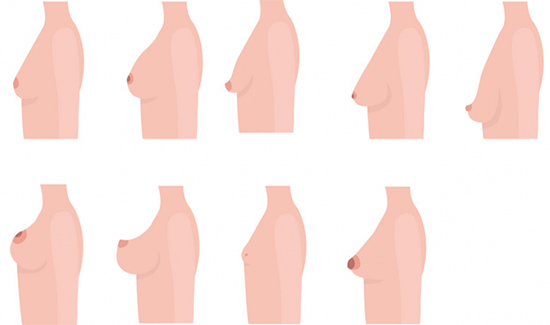 A woman's breast is an important aspect of her identity. As a woman, you may lose confidence due to a small, asymmetric, unconventional size or shape breast. There are various factors that can affect a woman's breast shape and size:
Hereditary traits: define a woman's breast shape, size or other noticeable variation.
Size, shape, sagginess may fluctuate accordingly to weight gain/loss, medication, pregnancy, menopause, menstruation or any heavy traumas (such as cancer, accident, etc).
Did you know?
A Woman's breast has two main components:
Epithelial component (the system that produces milk)
Structural component (the system of fatty tissue and ligaments that support and protect the structure of the breast).
What to expect?
The Me Clinic has over 35 years experience in the Cosmetic Surgery industry. We understand the importance of a natural looking breasts and a safe breast augmentation recovery.

What can breast augmentation do for you?
Increase size.
Restore size and shape.
Enhance breast shape and contour.
Restore breast volume after breast feeding.
Correct breast asymmetry.
Help achieve proportion and balance.
Which implants are right for me?
At Me clinic, our surgeons exclusively use premium implants to ensure long-term success with the best results and an ideal breast augmentation recovery.
Motiva breast implants are the most modern implants on the market, rapidly becoming popular among reputable plastic and cosmetic surgeons around the world. Our Motiva implants are recognised as having several unique features that help IMPROVE PATIENT SAFETY. The Motiva implants are listed as the Premium brand of breast implants.
At Me Clinic our surgeries are done with the Motiva Implants due to these unique features:

Excellent elasticity – they can look and feel more natural after breast augmentation surgery.
New textural designs aimed to reduce complication risks.
Shorter scars/smaller incisions.
Less implant handling due to ease of insertion.
Allows for under-the-muscle placement for breast shaping to enable a 'designer cleavage' approach.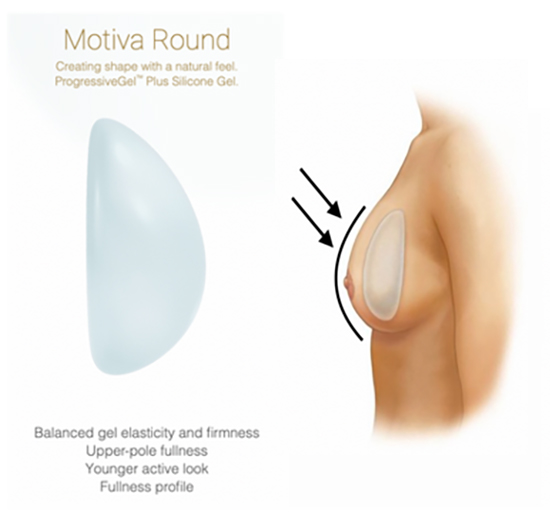 Motiva Implant — For a ROUND look —® Round with ProgressiveGel™ PLUS,provides the highest projection and a complete filling of the upper pole.
(source: Motiva Breast Implants, 2019)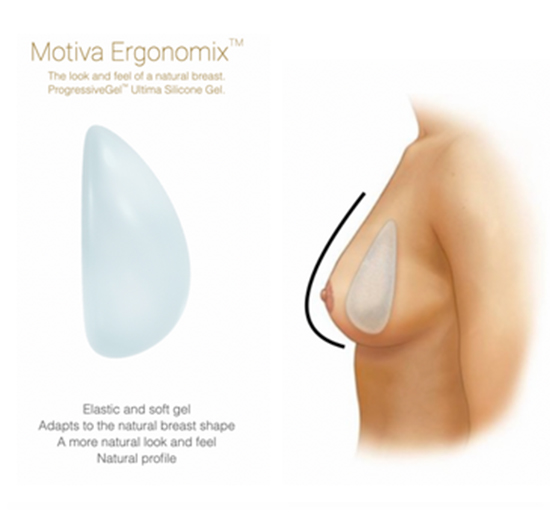 Motiva Implants — For a NATURAL look — The Ergonomix® with ProgressiveGel ULTIMA, were designed for women who want a breast implant that offers the most natural look and feel possible.
(source: Motiva Breast Implants, 2019)
Motiva implants profile projection: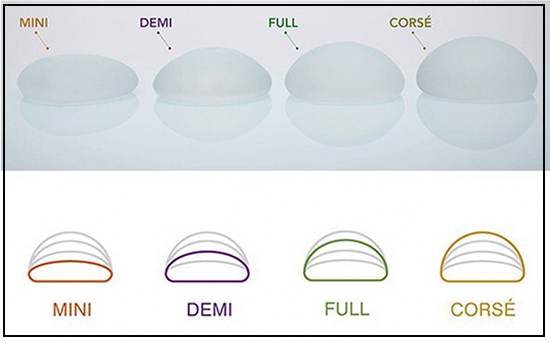 What are the benefits of the Motiva implants?

Shape retention – surface texture advances allow for stability
<li">

more precision shaping of the breasts
improved cleavage contours (breast projection)
subject to skin strength, weight changes, pregnancy or other life events impacting breast tissues
Smaller or shorter incision lines (smaller scars)
Designed for long-term breast augmentation result

the average life time implant is estimated to be 10 years (but sometimes patients keep implants in place a lot longer)
Small microchip inserts into the implants that facilitate its identification after several years.
We can assure you receive the best possible recovery from augmentation surgery.
Some breast surgeries performed by other clinics can include pain, swelling, bruises, stitches and may require draining to completely settle the surgery. At Me Clinic we pride ourselves on having discovered the optimal way to recover, whilst achieving YOUR expected results with motiva implants.
Over the years, our cosmetic surgery practitioners have developed an anaesthetic composition that decreases the prevalence of discomfort in post-surgery recovery. As always there are risks and complications with any cosmetic surgery.